Update 8/2/2021: Changes to Operating Procedure
Update 5/19/2021: Changes to COVID-19 Health Precautions
In order to match CDC recommendations and current guidelines from Ohio Governor Mike DeWine, Licking/Knox Goodwill will be lifting the mandatory mask requirement at all retail stores and worksites (unless specifically required by an individual contract) at the start of business on Friday, May 21, 2021.
Please remove all signage mentioning masks or maximum capacity numbers from our facilities at that time. Leave all Plexiglas barriers and social distancing reminders until further notice. Temperature and health screening may cease, but continue to report any absences or illnesses to reporting@goodwillnewark.com.
Licking/Knox Goodwill highly recommends all employees who have not been fully vaccinated to continue to wear their masks. Also, any staff who would prefer to continue to wear masks are welcome to do so.
Licking/Knox Goodwill is continually monitoring the health and safety of our staff with the assistance of state and federal media. To receive the fastest and most accurate updates, please be sure to join our emergency text message system. Open your text message app and send the word EMERGENCY to the phone number (740) 224-8441.
If you have any questions or concerns regarding this update, please reach out to Michael Albanese, Vice President of Security and Facilities Operations.
______________________________________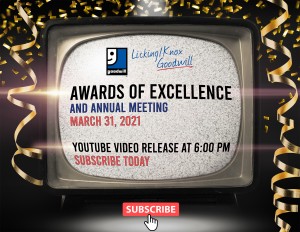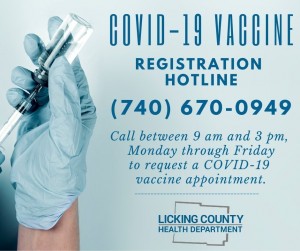 Don't miss your chance to schedule your appointment. You can call up to a week early!
https://coronavirus.ohio.gov/wps/portal/gov/covid-19/covid-19-vaccination-program