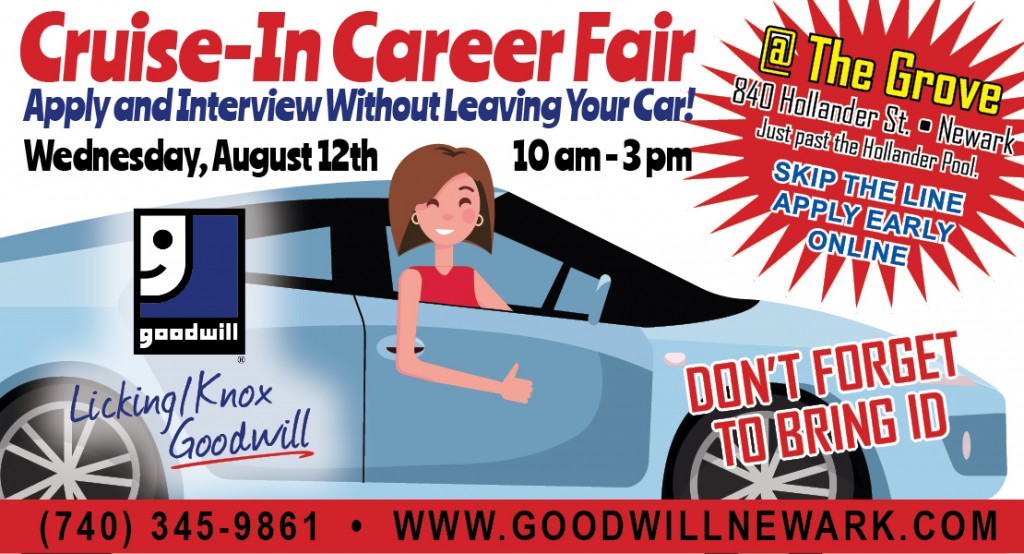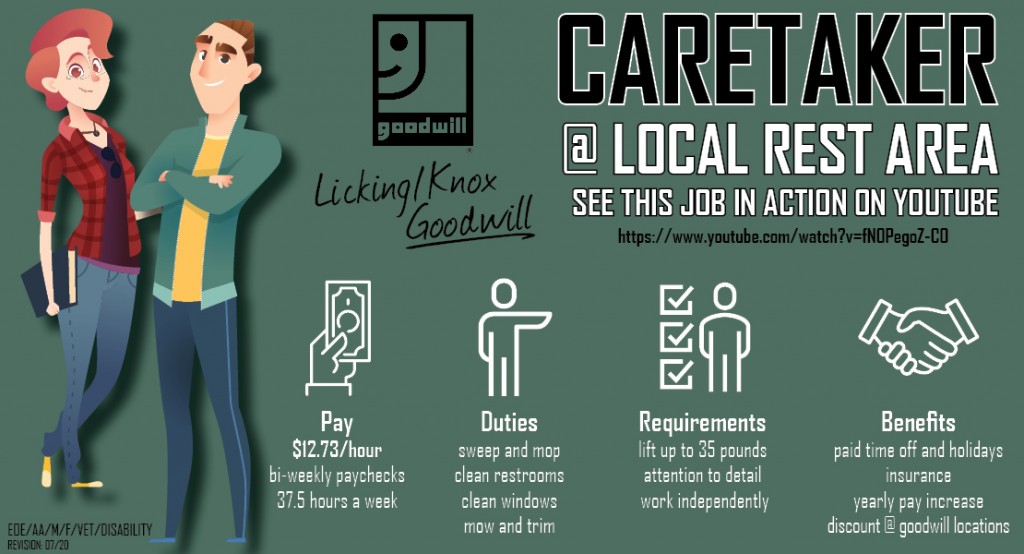 Apply to any of our open jobs by clicking the links below.

EOE/AA/M/F/Vet/Disability
Licking/Knox Goodwill Industries, Inc. is an Equal Employment Opportunity and Affirmative Action employer. It is the philosophy, intent and commitment of Licking/Knox Goodwill Industries, Inc. to adhere to a policy of equal employment opportunities for all applicants and employees without regard to race, color, religion, sex, age, ancestry, national origin, veteran status, mental or physical disability, sexual orientation, gender identity or any other status protected by federal, state, or local law.
Open Interviews
Open Interview FAQ

Do I need to have an application with me?
You can fill out an application online to the job of your choice or you can fill out a paper application when you come to open interviews.
Can I apply to more than one job during open interviews?
Yes, you can apply to as many open positions as you want. You may be asked to speak with more than one person about your job interests.
How long until I know if I got the job?
Each job we post has to be open to applications for a minimum of 7 days. In many cases we can make conditional job offers the same day you interview.
What's a conditional job offer?
When we offer you a job it is contingent upon a satisfactory background check and drug test results.
More Ways to Apply
Ready to apply? Choose an Option Below.
Apply In Person
Fill out a paper application and drop it off at our Administrative Offices in downtown Newark, Monday-Friday 8:00 am – 5:00 pm.
Apply by Mail
Fill out a paper application and mail your application to:
Licking/Knox Goodwill Industries, Inc.
Attn: Human Resources
PO Box 828
65 S 5th Street
Newark, Ohio 43058-0828
Apply by Fax
Fill out a paper application and fax your application to (740) 345-3191.
Pre-Employment Screenings
Licking/Knox Goodwill Industries, Inc. participates in state and federal training and employment programs. All applicants must meet program eligibility standards as required by law.
The written Licking/Knox Goodwill Industries, Inc. Affirmative Action Plan may be viewed at the Administrative Office located at 65 South 5th Street, Newark, Ohio between the hours of 8:00 a.m. and 5:00 p.m., Monday through Friday.